Route Map
A Fantastic Upgrade for Tour O The Borders!
The South of Scotland has many, many miles of beautiful and quiet roads – as road cyclists we're spoiled for choice. To celebrate the tenth closed road edition of the Touro, we have something very special lined up – we'll be taking you through some truly incredible landscapes on some of the best cycling roads you'll find anywhere.
For 2023, the full route takes in the wilds of the upper Tweed basin, passing the source of the River Tweed and up to the legendary views and savage scenery of the Devil's Beeftub. The descent from here to lovely Moffat town is a huge, mellow, swooping classic. After a neutral zone within Moffat (stop for a quick snack or coffee if you want, the timing pause allows for a short break) you'll head north again and through one of Scotland's most stunning landscapes – the famous glacial valley of Moffat Dale. An undulating ribbon of tarmac passes wild glens, some very big hills and the famous Grey Mare's Tail waterfall.
A cracker of a climb at the end of this valley takes you to a col, the regional boundary and the start of a long and lovely descent to the Glen Café (feed station) and St Mary's Loch.
The route soon rejoins the traditional Touro route, heading for The Gordon Arms, up Paddy Slacks climb and over the pass to Traquair, before heading west along the final kms to Peebles.
Click to see our course preview: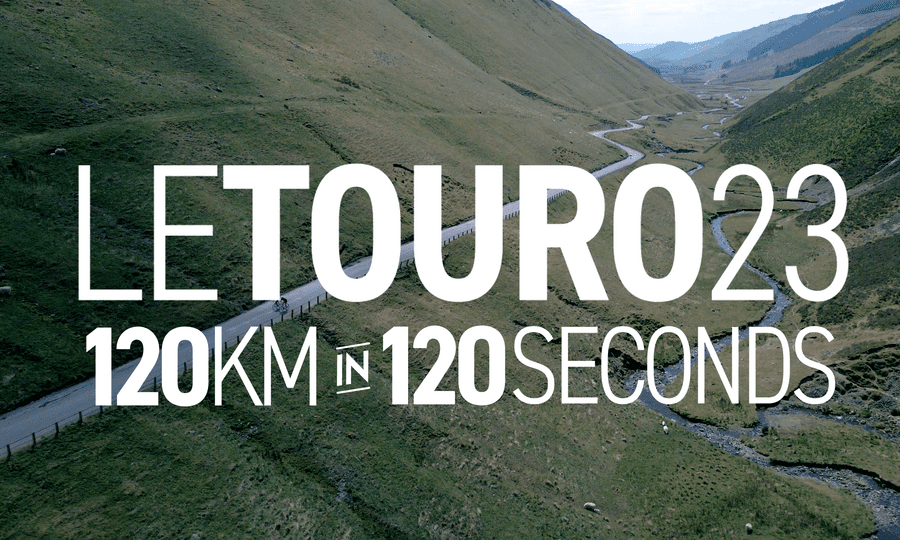 We're so pleased to be able to use this route – it's an absolute cracker. Massive thanks to both Scottish Borders Council and Dumfries and Galloway Council for their co-operation. We are also hugely grateful to the people of all the communities around the course for their patience and support in allowing all of us cyclists to enjoy this cycling gold so safely and without traffic.*
The full 120km route is the white line, the challenge 88km route is the yellow line. An average minimum speed of 16km/hr must be maintained (don't worry – this is an easy speed to achieve).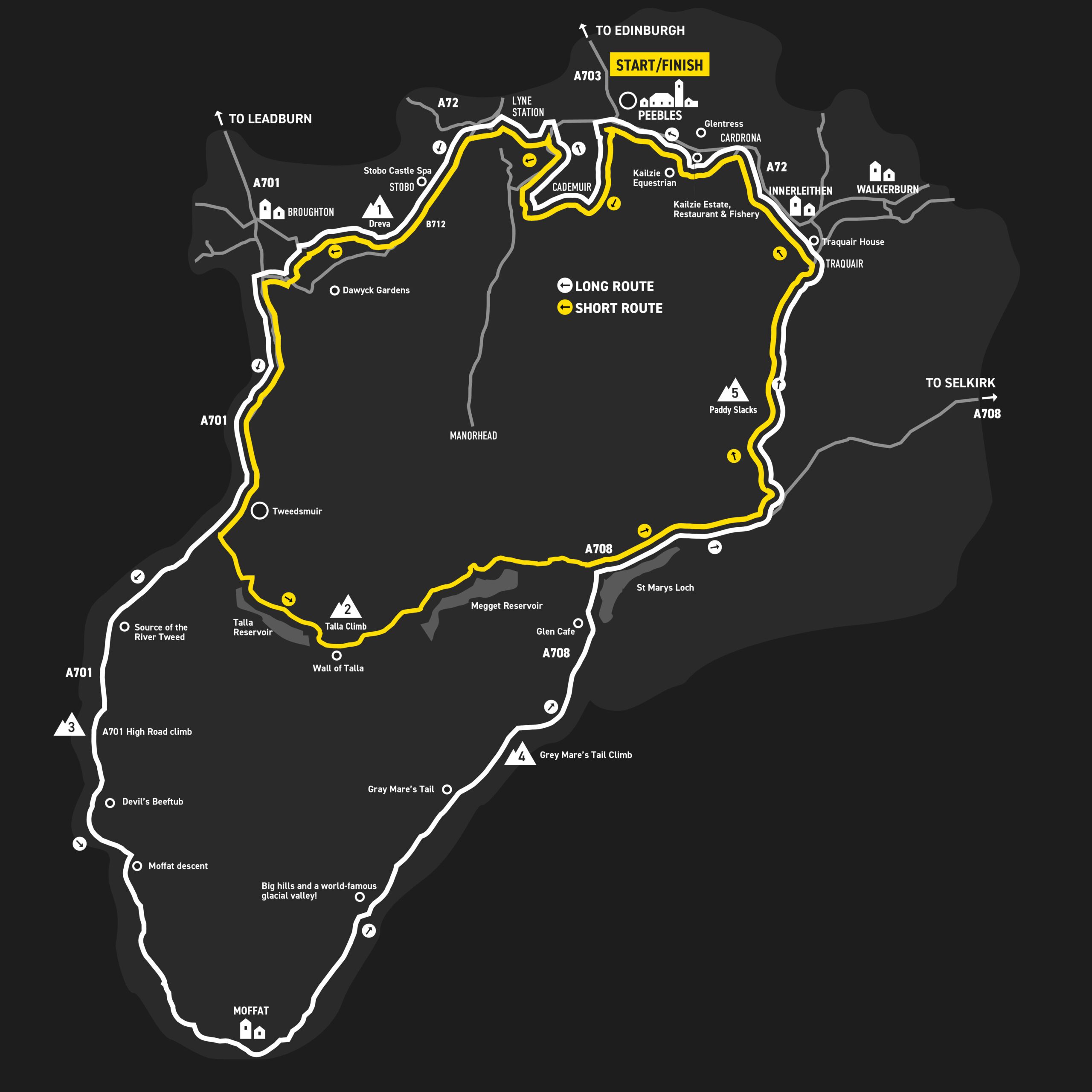 * As organisers and riders we understand and respect the inconvenience that closed road cycling events can bring, so we appreciate the patience of local communities. We're currently working with local authorities, those affected communities around the course and traffic management professionals on the closed road arrangements.
As a result we're proposing a neutralised section in Moffat town centre, the potential for agricultural and local service vehicles to operate around the Megget and Talla route (short course only), and traffic management measures on a final section of the route east of Peebles.
Any local access arrangements will always put rider safety and enjoyment first, and will definitely not impact on the enjoyment of a fabulous day of closed road cycling!
Choice of two route lengths