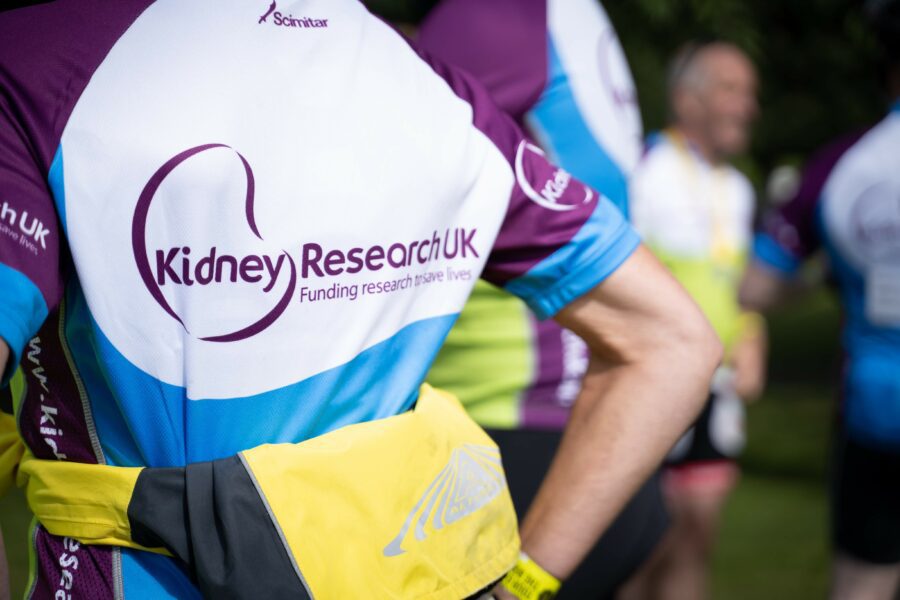 We, Kidney Research UK are the largest kidney research charity in the UK and nothing is going to stop us in our urgent mission to end kidney disease. We're here to be heard, to make a difference, to change the future. This is a disease that ruins and destroys lives. It must be stopped.
Kidney disease affects three million people in the UK, and one million of those don't know they are at risk and there is no cure.
Research has given us life-saving kidney transplants, dialysis machines that filter the blood when kidneys fail, and drugs to keep us going. But these treatments come at a cost. They can be gruelling, confining and relentless. A transplant is not a cure, they rarely last a lifetime. Research has made an impact but kidney failure is rising, as are the factors contributing to it such as diabetes and obesity.
Today we are more essential than ever. Research is what we do. It's the only way to discover future preventions, treatments and cures. It's vital to keep loved ones safe. Your support is crucial to make this happen.
So, let's help put the brakes on kidney disease and stop it in its tracks! Kidney disease ends here.
Sign up here Tour O The Borders – Kidney Research UK
Join Team Kidney!
Already signed-up for Tour O The Borders? Kidney Research UK are now offering a free KRUK jersey for anyone that fundraises/donates £79+. All you need to do is show proof of your donation at the event and they will hand you a brand new 2023 KRUK Jersey! And don't forget you'll be supporting a great cause. Click here.
Looking to sign up for Touro? Join Team Kidney and help put the brakes on kidney disease.
Enter for £50 | £350 minimum sponsorship 
What you'll get as part of Team Kidney:
A Kidney Research UK cycling jersey
A fundraising pack full of tips and ideas
Support from Kidney Research UK every step of the way
Regular updates to inspire your training and fundraising
Encouragement from Team Kidney across the event weekend
A Kidney Research UK medal and certificates
As well all as all that comes with being part of Tour O The Borders:
A fantastic closed road ride, 88.8km or 120km, including some of the UK's best cycling country and awesome scenery
Great feed stations on the route with a variety of locally-made treats, including some fantastic cake and macaroni pies
The best electronic chip timing system, results texted to you soon after finish
Official souvenir for all finishers
Buzzing event village
Mechanical support before and during the event
How it works:
Firstly, sign up with Kidney Research UK
Once Kidney Research UK are happy that you've set everything up as a fundraiser, your details will be sent to the Tour O The Borders team
The Tour O The Borders team will email you with an invite for a reduced charity ticket
Complete your Tour O The Borders entry as normal
Please note this does not include postage of your rider pack in advance of the event, you must register in person on Saturday 2 September. If you wish to have your rider pack posted in advance please email us at info@tourotheborders.com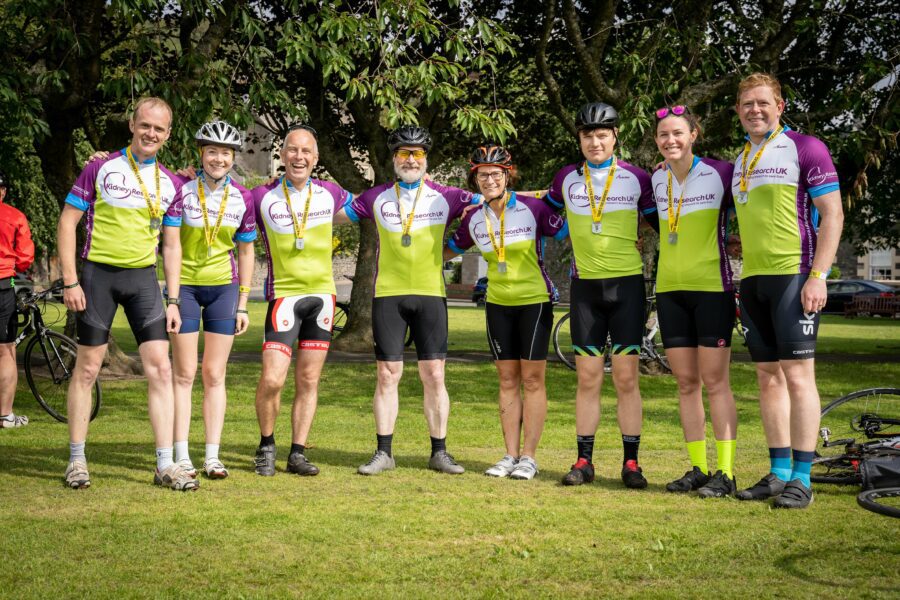 Already signed up but want to do some fundraising for Kidney Research UK? All you need to do is click here.
Why Kidney Research?
Joseph was a physically fit and active young guy when out of the blue in July 2018 he became quite ill, he was diagnosed with end stage kidney failure and commenced a life-saving but physically draining routine of 4 hour dialysis sessions 3 times per week.
As a consequence, one of the many sacrifices for Joseph included him and his dad, Tim, being unable to participate in Tour O The Borders 2018, a ride that they had completed together several times over the past years.
Fortunately, it turned out that Tim was a good tissue match for Joseph and so within 6 months both were recovering from a kidney transplant operation . The transplant has enabled Joseph to regain a more normal life so that after just a further 6 months Joseph and Tim returned to take on the challenge of Tour o the Borders, powered by Pirelli 2019! They are both thankful for their good health and kidney function and grateful for the fantastic work of the many talented and dedicated staff of the renal, dialysis and transplant units of the NHS. These teams have benefited from many years of pioneering research, much of which is supported by Kidney Research UK.
Joseph & Tim are amongst the lucky ones who are of good general health, largely due to their love of cycling & participating in events such as Touro, so they were in relatively good shape and a good match for an early transplant. There are over three million people in the UK with varying degrees of kidney failure, many of whom are not so fortunate and over 6,000 of them are waiting for a suitable transplant. So, now you know why! Two phenomenal gentlemen we are delighted to have met and proud to support through our partnership with Kidney Research UK.