News
And just like that, it's all done…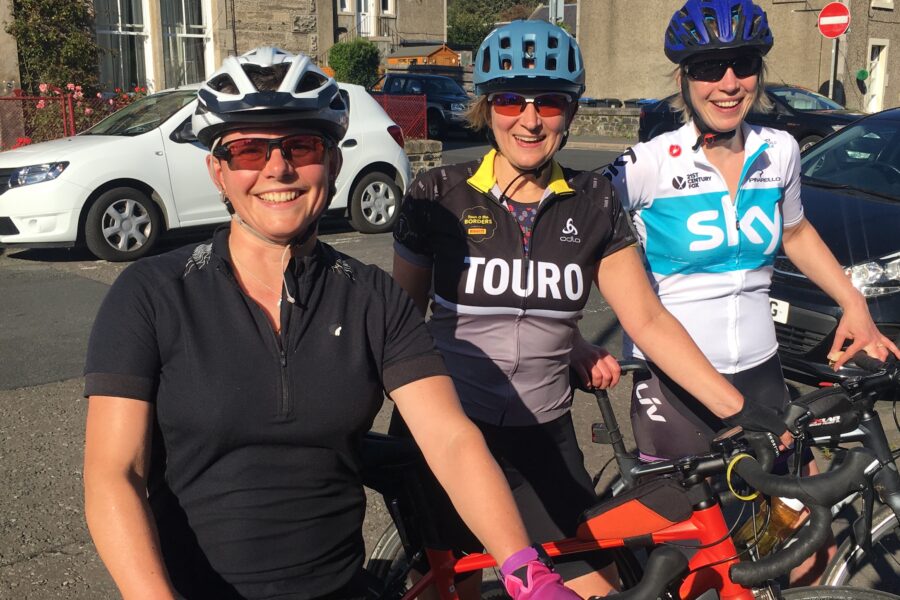 Months of training, thinking about it and then doing it. Or not, as it turned out. The heartbreaking circumstances of the Tour O the Borders this year meant that me and my Long Suffering Training Buddy were turned left at the Gordon Arms and headed for home, without completing the last 30km loop. I surprised myself with how disappointed I was at not being able to ride the 120km route that I had spent so long training for. 
So I did it anyway. A few weeks later. The roads weren't closed but the sun shone and the wind came out to join it. Mr and Mrs Tour O even laid on a pit stop with macaroni pies, donuts and a flask of tea. I've never tasted a better salty carb in my life.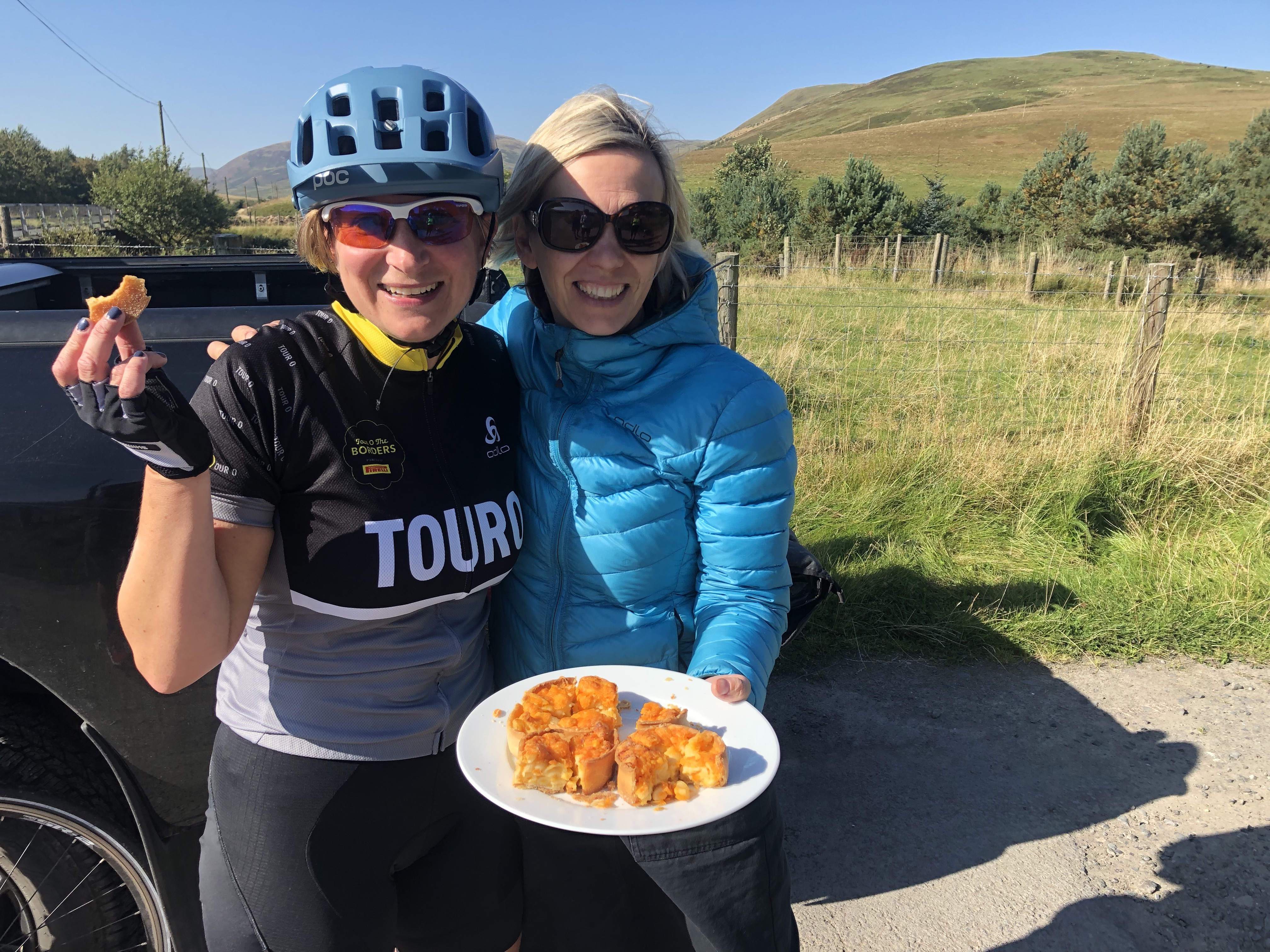 And it was worth it and it hurt and I might have even talked out loud to myself during that last horrible hill at Witcheyknowe. But I am so pleased that I actually managed to ride it. Although I had ridden different sections of the full route on my training rides, it was so much tougher to do it all in one go. Spending that long in the saddle was never going to be fun, and I felt every single bump in the road on that last 30km.  
But the time spent out on my bike, over the last few months definitely helped me… The rides trailing at the back of other, faster, bikers; the slogs out on horrible days in the wind or the rain; the fails where I fell off; the fright of getting a puncture – it all helped and I now realise, is actually the whole point of training!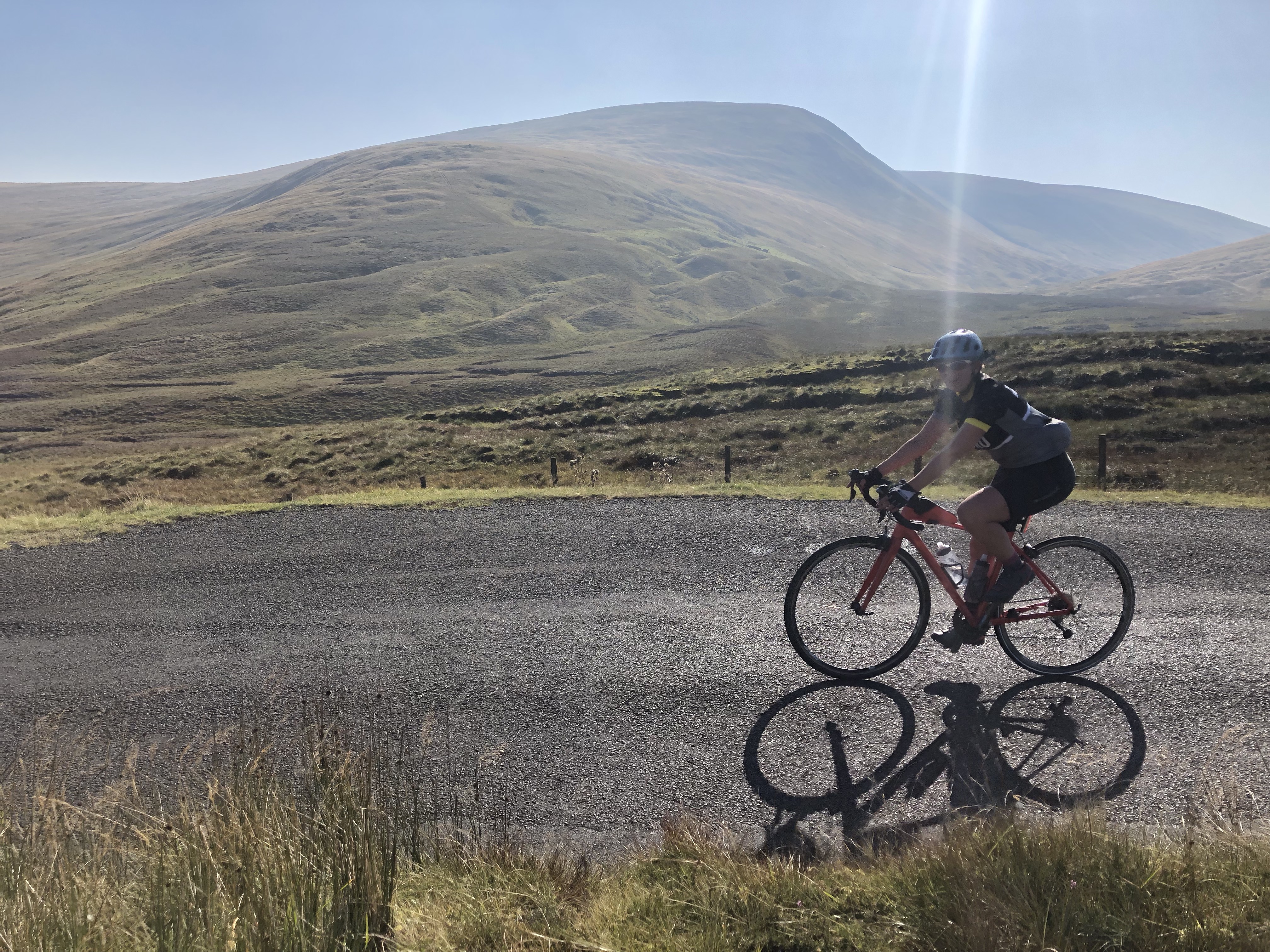 It's also been about the unexpected things like the summer rides with a super cool bunch of ladies who just want to get out on their bikes in the evenings; learning so much from my coach / mentor Pippa and realising she's actually now a pal; seeing tons of wildlife up close (I'm excluding roadkill here and focusing on wild 'life'); getting better slowly without realising it and riding further without thinking about it.
Don't get me wrong, I am still slow. I slog my way up hills and I take descents at a glacial pace. I am on the brakes a lot and I still need to tell myself to relax. But I'm more sure of it all and amazingly, I even enjoy it!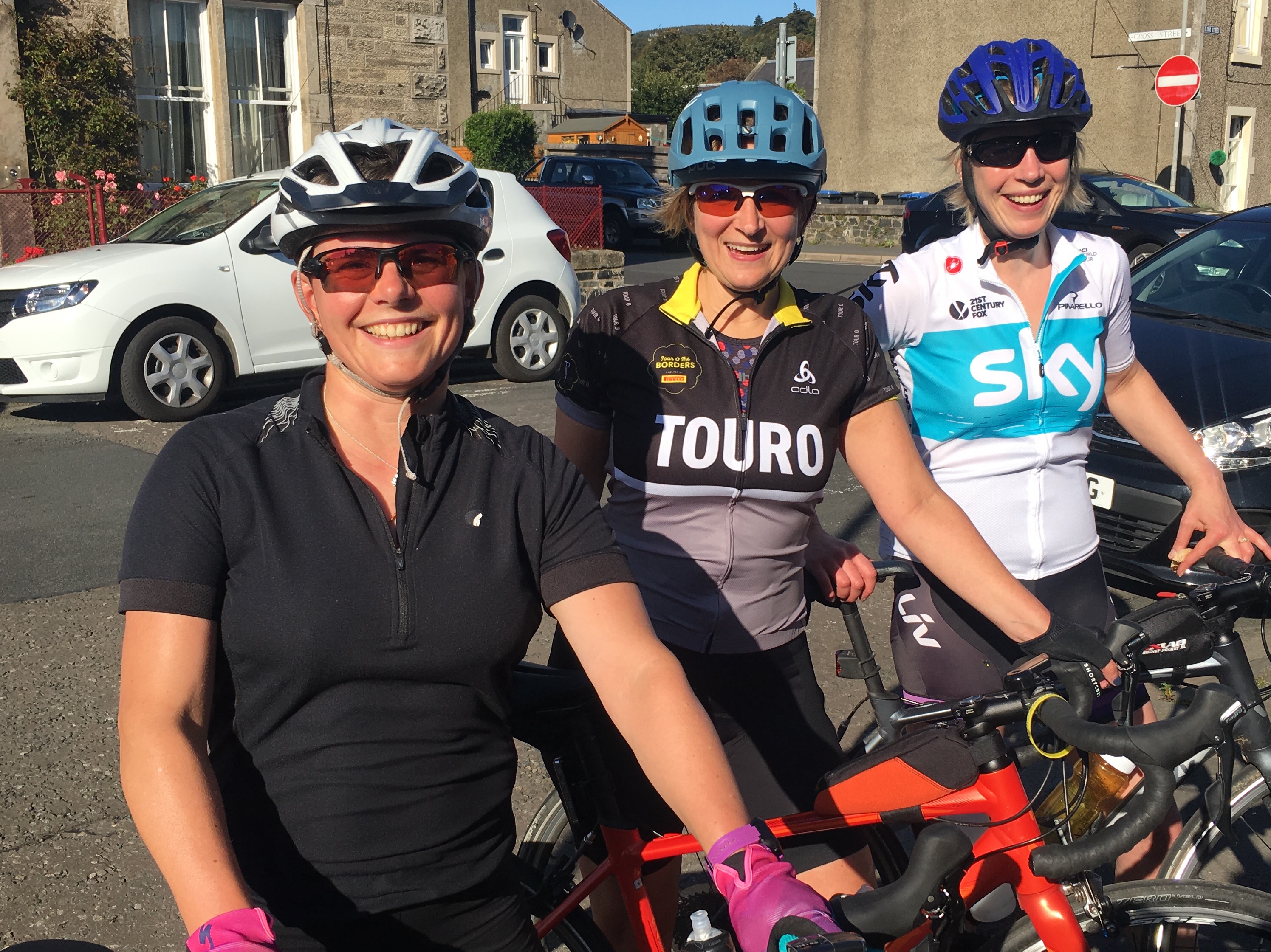 I'm taking a wee break from the bike now as I get ready for the next challenge on this year's list – trekking in Transylvania (I've checked and it does exist). Signing up to Tour o the Borders was the start of a big year of fundraising for me – hosting a race night, a quiz night, a clothes swap, and doing the Kiltwalk – to raise as much money as I can for a local charity called It's Good 2 Give which provides support to families of children with cancer. 
I know about them because they helped a friend at work whose daughter was diagnosed with a rare form of bone cancer. After an incredible period of fundraising herself, her diagnosis became terminal and she died earlier this year, a few days after her 18th birthday. I don't really have the words to explain much more about that, everything seems completely inconsequential.  So I've decided to let my actions speak instead and this year I've raised over £4500 for a charity that does so much to help families when they are in the most dire need. It's amazing what they do so if you would like to find out more or help them in any way, you can watch a film that tells you all you need to know, or make a donation, on my fundraising page.    
Chapeau, I think…
Categorised in: News
This post was written by Alex Simpkin