News
Emily #2 – Spring training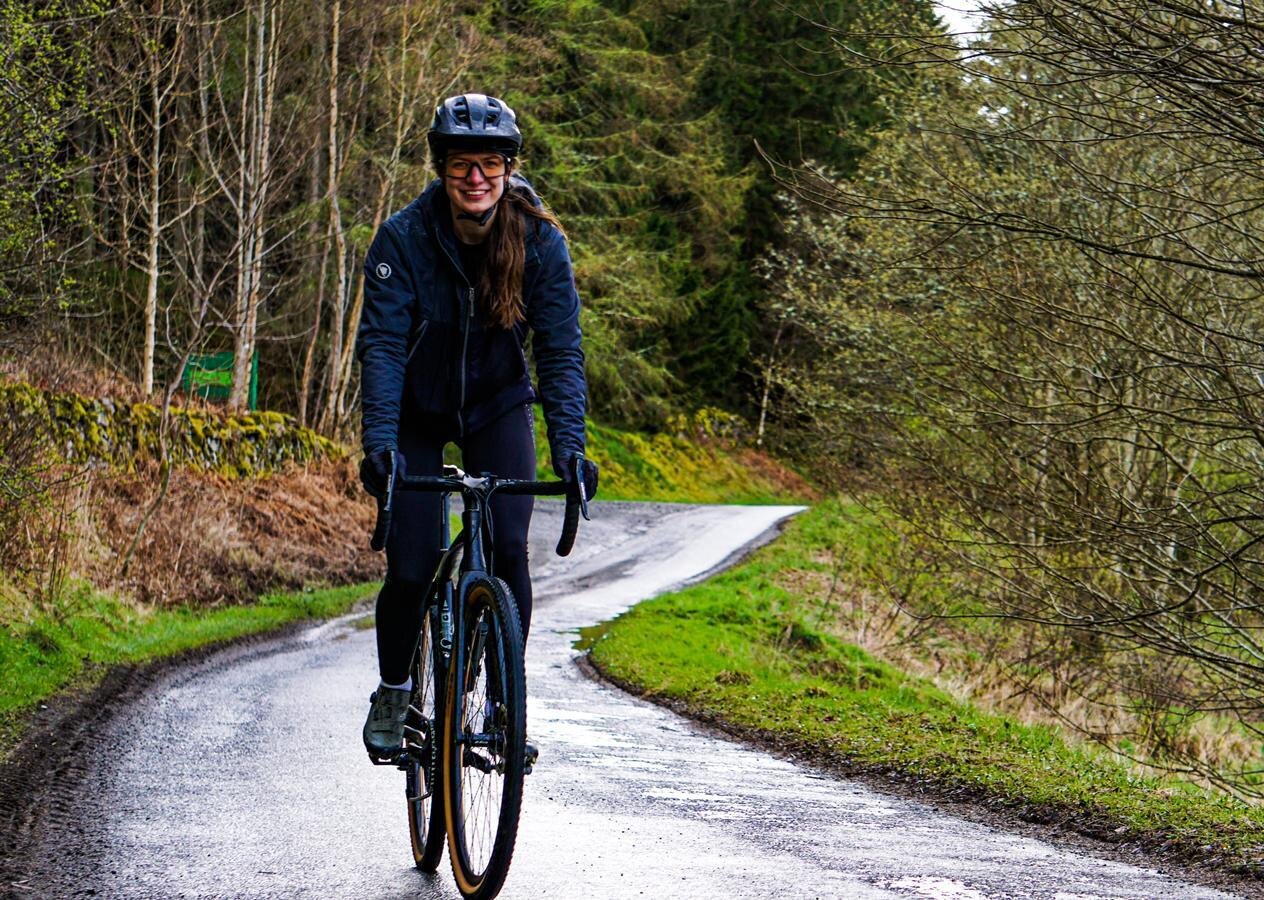 Training is off to a good start! The plan Jamie put together is really manageable and I've enjoyed gradually increasing my time out on the road bike.
I'm well into week 4 of the training plan. I don't have a turbo trainer so have been completing the exercise bike rides out on the roads. One of the reasons I signed up for Touro in the first place was to get out and explore more of the Borders – and through the plan I've already started doing exactly that. I'm also getting out on the mountain bike, although I'm not sure whether laps of the Golfie count as my 50 minute, outdoor, steady ride for the week?!
I'm really lucky that the Tweed Valley Railway Path runs almost door to door for my commute to work. The commute is 7 miles each way, steady and flat. The spring weather has mostly been kind (despite some bitterly chilly mornings), and it has been a dream riding into the office along the river, seeing the lambs, daffodils, and all the other delights spring brings. Being able to cycle to work has definitely made getting time out on the bike easier, but I'm well aware I need to start adding some more hills to my routes. That said, I have encountered hills on a couple of impromptu commutes to Stow (almost 100% uphill) as the car packed up last week. Stow is our nearest train station, so I jumped on the bike and got my long rides for the week done on those days.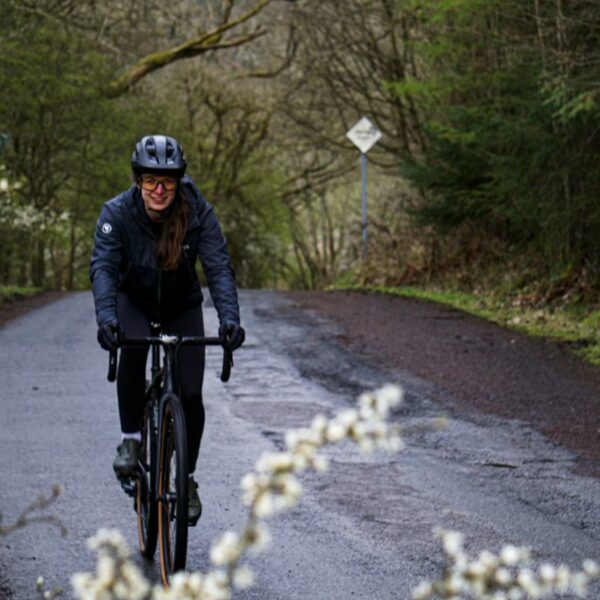 I've found a few hills on my training rides and when I see them coming up I picture myself flying up them like a pro (stood up on the pedals and leaning the bike side to side with each crank forwards); but in reality, I find myself crawling up them like an awkward hermit crab, not able to move my bike around underneath me. I'm hoping to get some climbing tips from Jamie – and have better news about hills by the time of my next blog instalment!
With more miles being put on the bike, I've shown it a bit of TLC with a strip down, re-grease, new brake pads and routed a new gear cable. Hopefully, it will repay the favour and be kind to me out on the roads – no mechanicals please, bike.
This next month I'm travelling quite a bit with events for work, hopefully a bike-packing trip to celebrate my birthday and celebrating my mum's birthday back down in England. I'll be taking my bike with me and hoping to keep to the training plan as much as I can. If you're local or visiting the Tweed Valley, feel free to drop me a message. Riding is always more fun with others, and it would be great to meet some other riders planning to do the event in September!
Check back in next month to hear more from Emily and follow her Touro training journey on Instagram: @em_stratton.
Categorised in: News
This post was written by HO_Lindsay