News
Emily #4 – Back in the saddle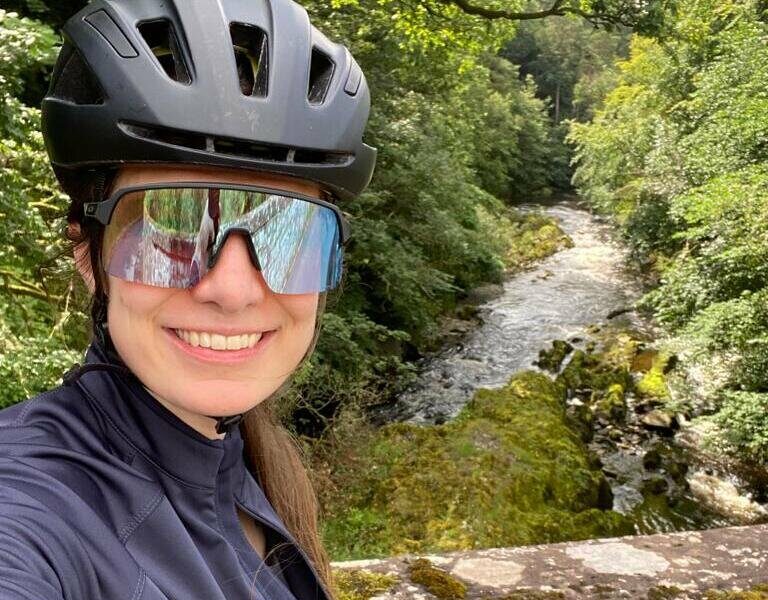 Sorry for the radio silence! The summer was mostly spent recovering and rebuilding strength in my arm following a painful mountain bike injury. Towards the end of July, I was keen to get back out and start rebuilding the endurance I had built up following Jamie's training plan earlier this year.
Together with my partner, Tom, I completed a 60km ride out to Stow, rejoined the Granites and came back into Innerleithen through the golf course. I've wanted to ride the Granite Road since arriving in the Tweed Valley, so managing to get out for a long ride after my injury and ticking off a route that had been on my list for a while was great! I finished the month on a high, completing a solo 70km ride out to Ettrickbridge, and having confidence that my arm had healed and I was ready to take on Tour O The Borders.
During the first two weeks of August, I was fortunate enough to be part of the team delivering events at the 2023 UCI Cycling World Championships. Although this kept me busy and I wasn't able to get out on the bike myself, seeing riders performing at the top of their game was super exciting and provided the motivation I needed to get back on the bike after some time away. I had some great friends come up to stay and really enjoyed taking them out on some rides, and giving them a mini 'Tour of The Borders'. It was great to be back out again, but with work commitments, house moves, injuries and some illness over the last couple of months, I hadn't been out on my bike as much as I had hoped. I was still feeling slightly daunted by the Touro distance and hadn't yet completed a ride longer than 80km.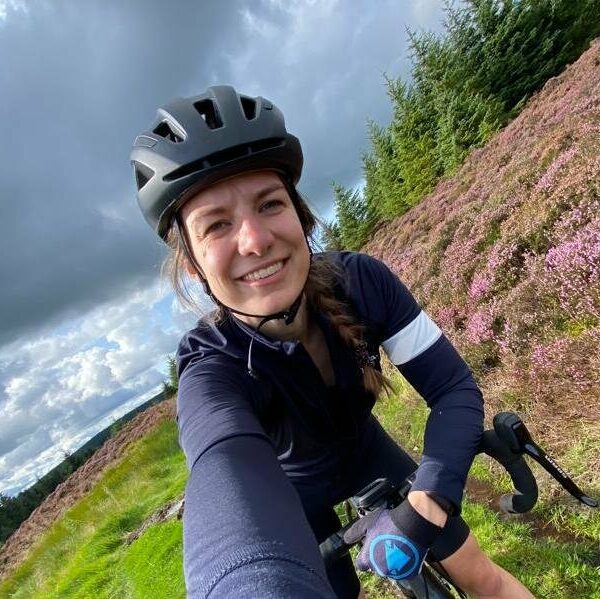 So, with a week to go, I set out on a route I had planned with the goal of reaching 90km. Shortly into the start of the ride, I realised this wasn't the steady training ride I had planned on smooth road surfaces. I was heading up Minch Moor on gravel tracks just after setting off. I debated whether to drop back down onto the roads but decided to stick with it and had an epic adventure on gravel, road, golf courses and even a few river crossings! I completed 100km on this ride, it took me twice as long as I had anticipated but it took me to some beautiful parts of the Borders and also gave me to opportunity to work out what nutrition I would need whilst riding. My go-to riding snack for long rides has been peanut butter and strawberry jam bagels, so I'll be sure to pack one of those in my jersey pocket before making my way to the start line. This ride boosted my confidence and I couldn't be more excited to take on Touro.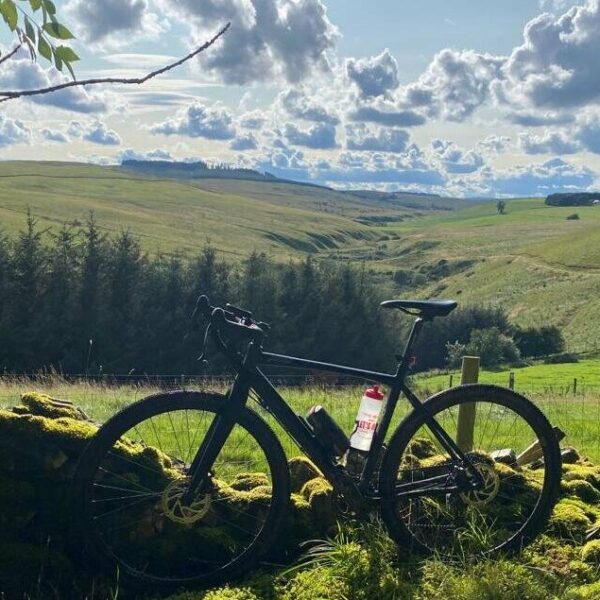 As we head into the sportive weekend, I am going to get my kit packed and plan on changing my gravel tyres to road tyres … so hopefully I won't be coming across any unexpected gravel on Sunday's route! Looking forward to seeing everyone there!
Categorised in: News
This post was written by HO_Lindsay