News
Introducing Dee – swapping nobbly tyres for skinny!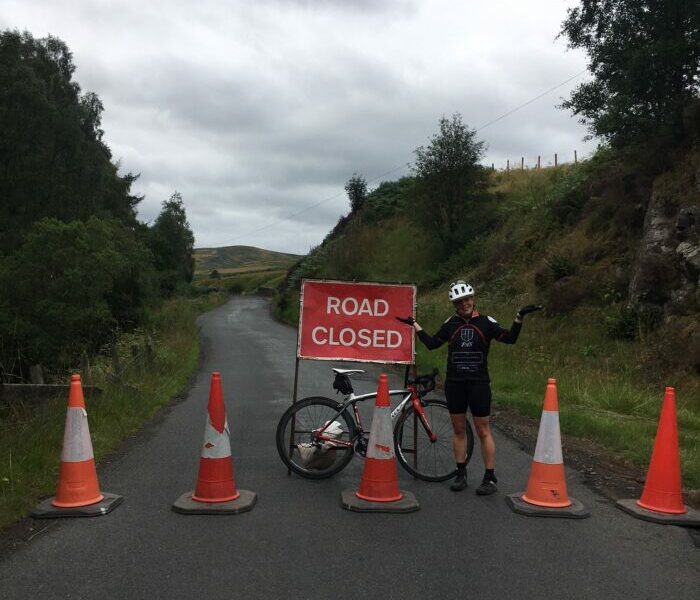 Well it seems fitting to be typing this on my 50th (sure, what else would you do to celebrate during the apocalypse?) as that's what kicked this whole mad affair off.
About 18 months ago, after a kind of MTB accident, and ankle break – long story, I won't bore you – I got to thinking about how to mark the half century. Given that the mojo was at an all time low, I decided that instead of freaking out about turning 50, I would take on some of the things that freaked me out as I turned 50. Specifically, open water swimming, road biking, and perhaps a re-do of the Glentress 7.
Well, the OWS box was ticked last August, with the help and encouragement initially of my lovely pal Lou and regularly since then, with our band of Blue Tits and it's safe to say I'm a convert. With, it turns out, my first event this coming August in Loch Tay – what a birthday present!
I was in no way fit enough to tackle the GT7 this year, and I'm still not riding trails of a level to cope with it after the break. So that just left…skinny tyres.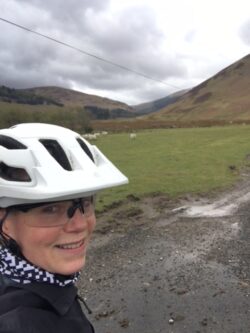 I only started Mountain biking about a year after I moved to the Valley. It took me a while to try as I really couldn't see the point, as a skier, of cycling UP a mountain, let alone tearing back down head first.
But the first time I gave it a go I was hooked and it's been nobbly tyres ever since. 7 years on and I'm a leader with, and Chair of Cranked kids cycle club, I lead with the High School MTB club, and lead women's social rides for Findra. I'm also passionate about getting all the wee girls who have passed through the Cranked cogs and then disappeared from cycling, to get back on their bikes, with pals, for fun.
I'm at my happiest in the hills, on 2 wheels with my biking buddies – there's not a worry in the world that can't be sorted in that forum.
But road biking?! Total heebie jeebies. And it's not the traffic – I've commuted around Dublin (craziest drivers in the world) and Edinburgh. It's those bloody skinny tyres with no grip, no 'give' when you hit a bump – brutal.
But when a pal (same swim buddy and former Touro blogger Lou) said she wanted to do the Tour again, but the short loop, I 'jumped' at the chance. What can I say, there'd been wine…
So I'm committed.
I think.
We're signed up as a team, with lovely Lindsay, and 'well' on our training way, with advice, accompaniment and the loan of a very swanky bike from Pippa T at Bespoke Cycles. I've managed 2x 30milers, done Paddy Slacks (thanks Ali) and Whitcheyknowe 4 times – in isolation, top to bottom – to keep a teenage Everester distracted in the twilight hours.
So it's looking hopeful I might not embarrass myself too much. But we're not even talking about Talla yet!
They say it takes a village. I'll take a gang of 'forfty-something' ladies who have my back.
Categorised in: News
This post was written by hillsideoutside