News
Lou #2: It turns out old habits do die hard…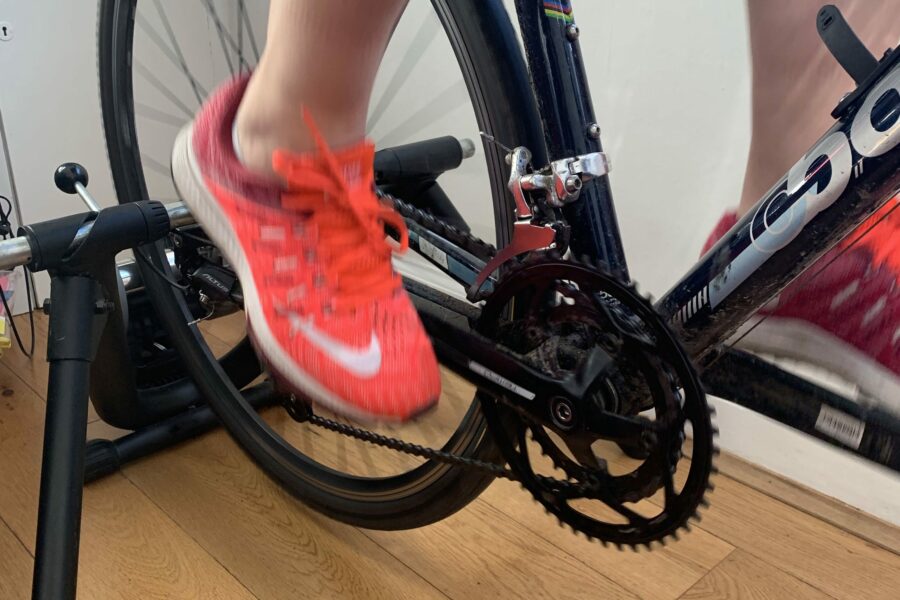 Since my last post I've met up with Pippa, my trainer. When I mentioned that I would be working with a trainer to get fit for the Big Ride, a good friend of mine, we'll call her The Bike Ninja, messaged me and said 'I've given Pippa a pre-emptive medal – I know you think you're doing the big endurance event but it's nothing compared to Pippa'. The Bike Ninja knows me well enough to know that I don't always respond well to coaching and I tend to do things the hard way. Anyway, I LOL'd and didn't reply to her message.
Well it turns out that having someone to help you train isn't as straightforward as I'd imagined. I thought I'd be given a list of things to do and I would just get on and do them, ticking them off my list as I went. Unfortunately that just hasn't been the case. Pippa has indeed given me suggested things to do – try to set the hybrid bike up on the turbo and give it a go a few times with some programmes she's given me or get out and ride at the weekend. Nothing massively difficult, but still, I have not really managed them very well.
The weather hasn't been my friend and getting out in the recent snow and then ice was never going to happen. I am very fair-weather when it comes to the bike. So indoor cycling anyone? Sitting in 'the x-box room', looking at the wall for half an hour while I pedalled and got annoyed was not a highlight of the week either.
I've been recovering from a pensioner-style twisted ankle – I missed my footing on the back step, not even kidding – so I've not moved much for three months. The thought of trying new things, while testing out the sore ankle, has seen me ground to a halt… before I've even got started. Hardly the strong start I was hoping for.
What I have managed is to get back to the familiar things that I know I can do and that I like. I've gone back to the pool and had a swim, I've rejoined my outdoor kettle bell class and been out with a local running group. Basically I've done everything BUT what was on Pippa's list.
At the moment I'm basically a walking set of cliches. It turns out old habits do die hard, it's tricky to teach an old dog new tricks and The Bike Ninja might well be right…
–
Join Lou on her journey & get signed up here
Categorised in: News
This post was written by Alex Simpkin