News
Phil Mack is back!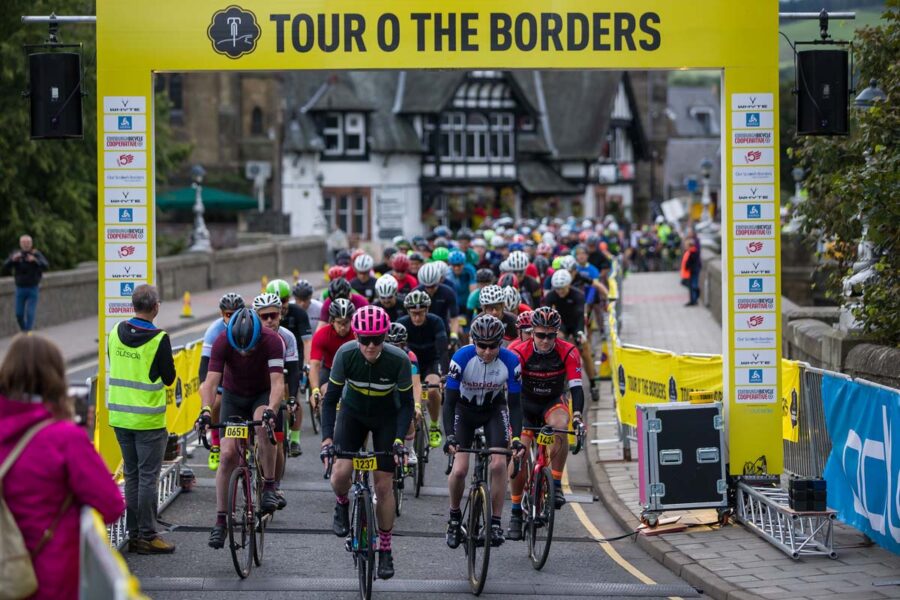 Phil Mack, Sports Physiotherapist and Sports Scientist, of Peebles Physiotherapy is back for 2019 as our official Touro trainer!  Phil will be providing a 5 month training plan to get you fitter, stronger and safer on the bike all in time for Tour o the Borders!  Complete the course in 2018 in 4hrs 30mins or longer and want to improve for 2019? Thinking of taking part for the first time? This is the plan for you!
Launch Date: Monday 1st April 2019 
Until the launch of the plan Phil is going to be providing you with his top preparation tips, covering everything from alternative training, to simply finding that motivation.  Check out Phil's first tip…
---
Phil Tip #1 | Getting Started 
Winter training is all about gaining or maintaining fitness, keeping body weight in check and keeping motivated.  Although we are already into February we still have another month, or two, of cold winter days to battle through which can stifle that motivation to get outside.
But, with over six months to go before Touro it's not essential to be on your bike all the time. There are plenty other options to choose from to start getting fit, or keep those levels maintained, all which can fit around your lifestyle, family and work commitments.  Never feel like you are too unfit, too busy and if you are feeling unmotivated, remember – you CAN do it, there is always a way! So here are just a few of my tips to get things kickstarted;
Find a friend – training on your own can be rough, buddy up and tackle it together!
Join a club – regardless of the type of training or sport you can't beat group training to help with the motivation.  There are a great bunch of clubs across the Scottish Borders you can become a member of.
Plan ahead – Last minute urges to train often go pear shaped… wrong kit, arrive late etc.  Try and plan out your week's training ahead of time – fail to plan, plan to fail.
Try something different – your training doesn't have to be 100% based on the bike there are so many alternative training options both indoors and outdoors;

Indoors; gym-based exercise classes like HIIT or boxercise, circuit training, bike turbo training
Outdoors; running, orienteering, hill walking … to name but a few

Keep it simple – A simple cardio gym session; 10/20 minutes on each of the bike, cross-trainer and treadmill will give you a solid 30 minute to hours workout.  Minimal fuss, minimal thought needed but a solid starter session.
I always remember something my mate told me, "the hardest thing about training us turning up! But, once I'm there, I get on with it and I, nearly, always feel great afterwards," he makes a good point, so let's get started…
Next Week – Indoor turbo training! 
Tags:
training
Categorised in: Blog
This post was written by Alex Simpkin