News
Stationary to Sportive: Meet Lou, our first time rider!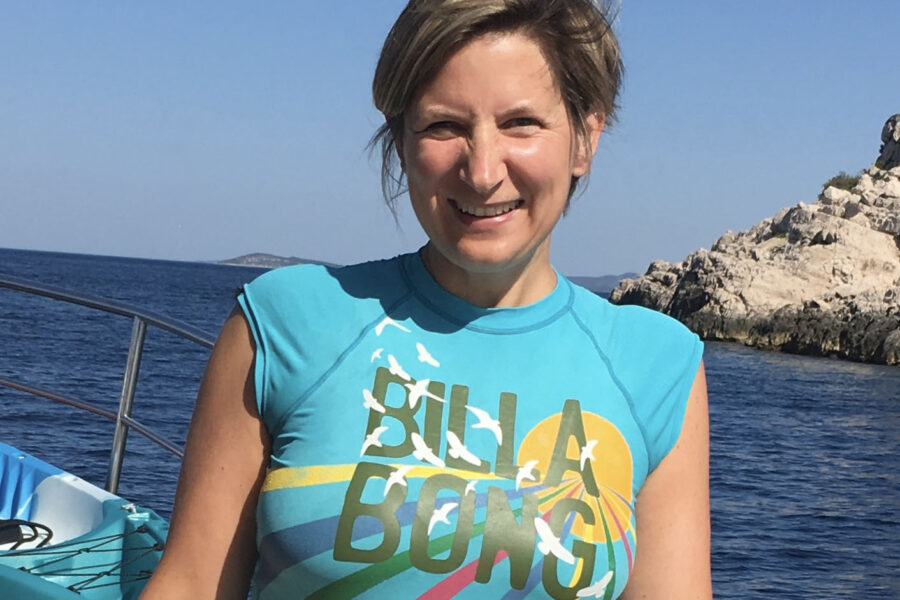 Hello,
I'm Louise. I'm 46. And I've signed up for Tour of the Borders. Which I gather is a sportive. I have no idea what that word means. I'll set out the rest of my cycling credentials just so we're clear.
1970s – I sat on a kiddie bike seat behind my dad for a few years. He taught me to ride a bike around this time
1980s – I lived in China – land of a squillion bikes – for a year. I had a bike. I automatically became the more successful bike child owing to the fact that I wasn't the child who lost her bike… how do you lose a bike?Go out with your friends then come home a few hours later and say 'i knew I went out with something'. The bike turned up three months later. In a hedge.
1990s – 2013 – no bike activity occured.
2014 – I got a bike,  through a bike to work scheme. My work could reasonably claim I got this under false pretences. I cycled it to work less than 12 times. I then decide that because I am a reluctant runner and a plodding swimmer, I should definitely do an off-road sprint triathlon. I later feature in a promo film for said triathlon, while being overtaken by an octogenarian during the run stage.
2015 – I buy a mountain bike so I can put some distance in between me and the speedy octogenarian in future events.
2016 – I decide to get some mountain bike skills and go on a confidence building course. I come off the bike. Twice. I trash some quite nice clothes, dent my quite nice helmet and end up with mild concussion.
2017 & 2018 – I avoid my bike(s) and then move to a town where bikes are unavoidable.
Pre-Christmas 2018 – I decide to sign up for the Tour of the Borders because I like a challenge but more importantly, because it seems like ages away.
So at the moment, I don't have a road bike… I have never even sat on one. When I see people riding on the road, on those skinny tyres, I feel terrified for them. The thought of doing that, with feet clipped in (or are the feet clipped 'on'?), makes me feel even more scared. I struggle with gears and I am also quite nervous about turning right… genuinely, I wobble!
Luckily, Pippa Tanner, British Cycling Level 2 qualified coach, British Triathlon Level 2 qualified coach, Peebles Triathlon coach and all round cycling enthusiast has kindly offered to coach me and lead me on my journey of conquering Tour o the Borders.  I don't know if she understands what she has gotten herself into!
Anyway, it's nearly 8 months away – I have never prepared for anything for that long except perhaps having a baby. Who I am kidding? I didn't prepare that long for that either. And that all worked out fine…
Check back in next month to see how I am doing!
Didn't think you could do it? Follow in Lou's footsteps and get signed up and take on the challenge together!
Categorised in: News
This post was written by Alex Simpkin