News
Meet Cat – Touro Ambassador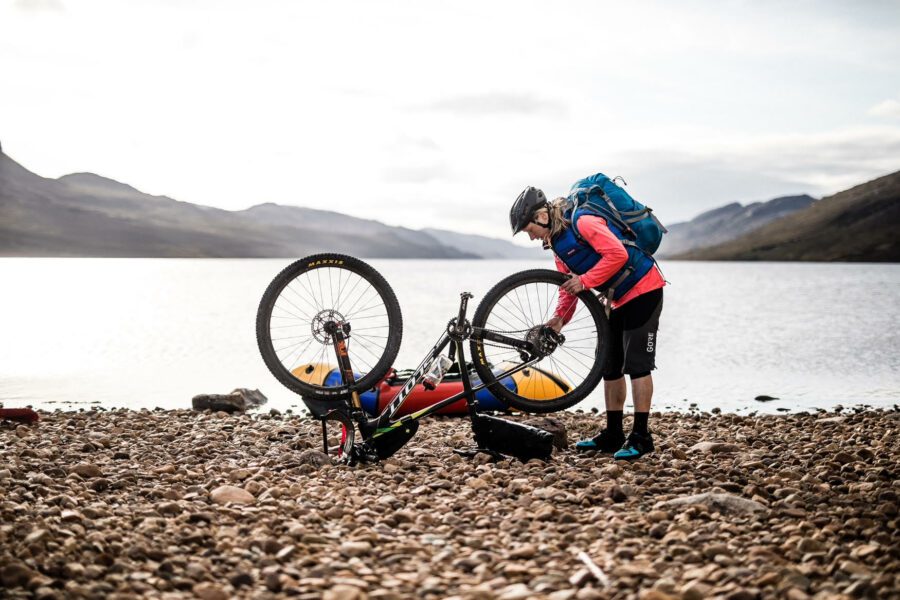 Meet Cat, our Touro Ambassador and overall amazing rider. Read more about her amazing journey below!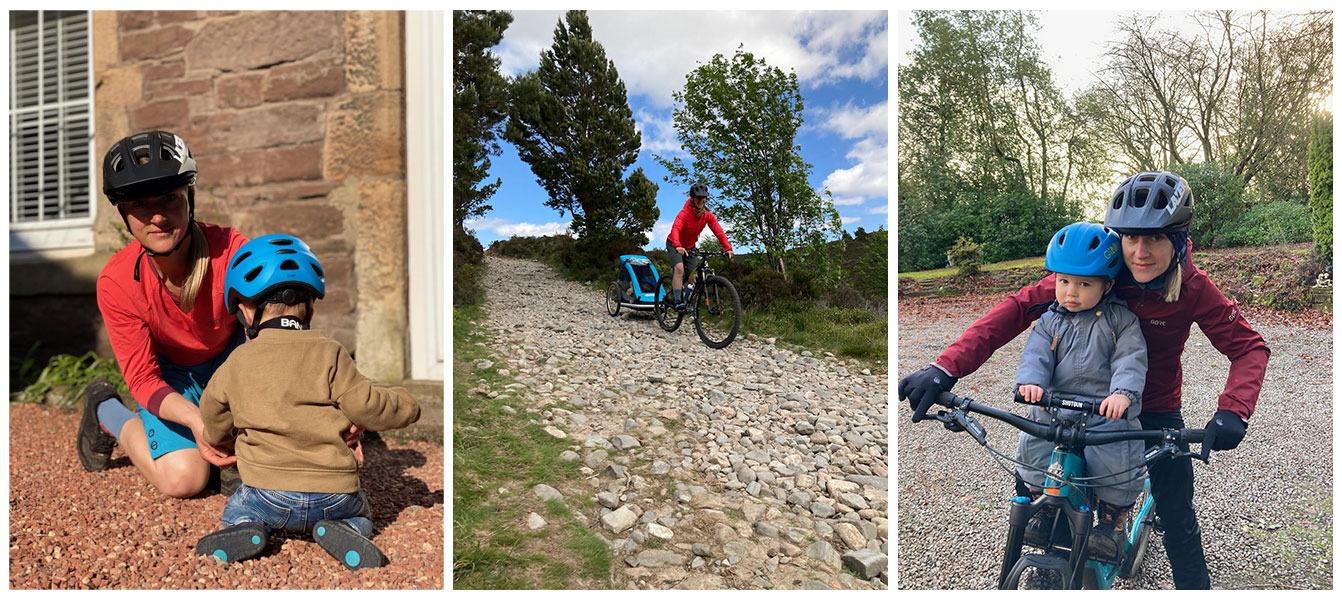 "How would I describe myself now, compared with 2019? Well, it's wildly different when you add motherhood and a pandemic into the mix.
Asked to tell you about myself before, and I would tell you I've been lucky enough to combine my career with my love of the outdoors and cycling since I shut the uni books. An early adult life spent working and playing with runners, riders and skiers gave me a chance to find my place in outdoors sports and fuelled my love of bikes, adventures and racing!
Past races have taken me to Australia, Canada, Spain, France and South Africa – with highlights being the Mallorca 312, the Joberg2C and Camí de Cavalls – the latter being my last competitive event before life totally changed – and one I got to share with my awesome friend (and Borders local) Erin.
I love a wild and unpredictable trip as well as a race, with memorable and often crazy adventures like bikerafting the Great Wilderness in the remote north west of Scotland and taking on my last big mission, the Badger Divide.
In recent years, I still get to combine my love of the outdoors with my career, but now the biggest and most rewarding challenge is being a mother to my wee boy. Since his birth, I had to build fitness back up again and finding a new balance to life, with a different set of priorities. I've spent the last few years getting miles in around work, baby naps and with little sleep (and mostly on the turbo!) Now I'm exploring further away as time and commitments allow.
2022 has been all kinds of challenging on a personal front, but the racing itch was finally scratched at Glentress Sevens this year, and the Tour O The Borders is another highlight to bring me back to longer rides in the saddle!
I can't wait for the 4th September and the chance to ride closed roads in a beautiful part of Scotland. More than anything I love the community and atmosphere that comes with riding, whether that's racing or a self devised adventure.
See you on the start line!"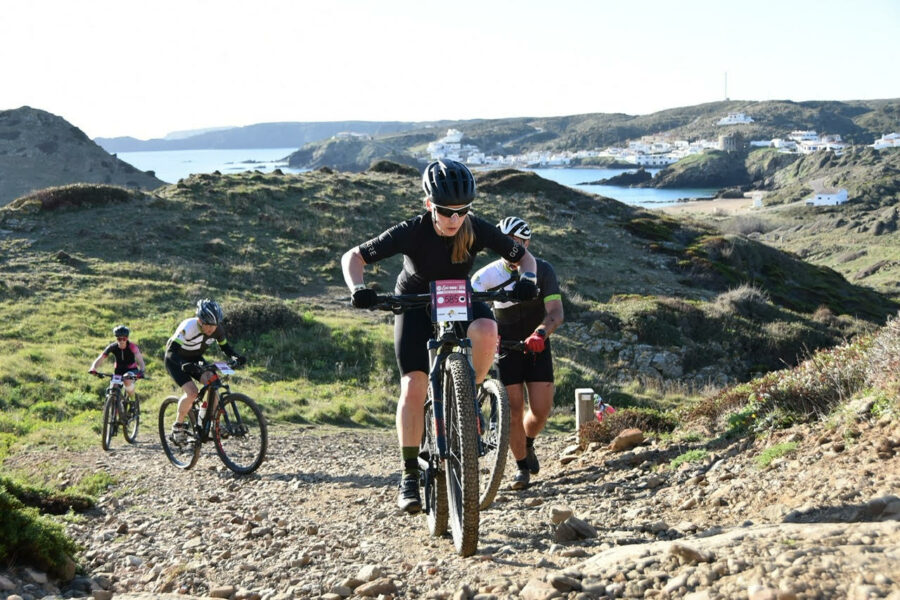 July Update
Training has been honestly pretty tricky  with still no road bike and a full time job with a toddler – throwing in a house move finally sorted after 8 months of living out a bag…(let the fun and games begin!) but making the most of sunny days and time with the wee one on the local trails.
Also balancing training for a ultra running event mid September so let's hope that does the bike legs some good!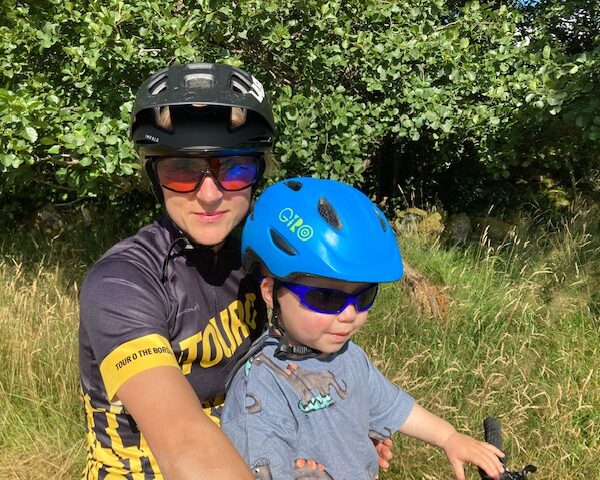 August Update
"So since I last checked in, it's been a crazy few weeks (or months, I lose track!)
Training for the Tour O' The Borders, if I'm totally honest, has been tricky – given a complicated house move, busy work schedule and toddler-related nursery bugs… No dressing up here that it's been a seamless
training regime!
The one thing that's been a blessing since having our wee one – is the turbo. That's been my saviour to keep the legs spinning. I'm going to count lugging removal boxes and the endurance that comes from a working parent's lifestyle as part of training too! The bike is as much about mind as it is about body, that's been my lesson over the years spending long days in the saddle. The ability to dig in and keep pushing is pretty much my day-to-day experience at the moment. 😉
I've also been thinking about kit on the day, what I should have with me given it's a shoulder season (GORE-TEX SHAKEDRY is a certainty!) and how to deal with nutrition and pacing. I'm bad for not drinking enough, especially if it's cold – and I'll be making use of gels as they're the perfect boost on a big hill or headwind.
It's going to be my longest road ride in quite some time, and it's been easy in the harder moments to think "I'm mad for doing this!", but it can also be too easy to wait for the perfect moment – in terms of time or fitness – to take on such challenges.
I won't be the fastest, the fittest, but I will be smiling and enjoying some much cherish me time on the beautiful roads of the Scottish Borders!
Categorised in: Blog
This post was written by HS_Admin