News
Rookie, Returner & Racer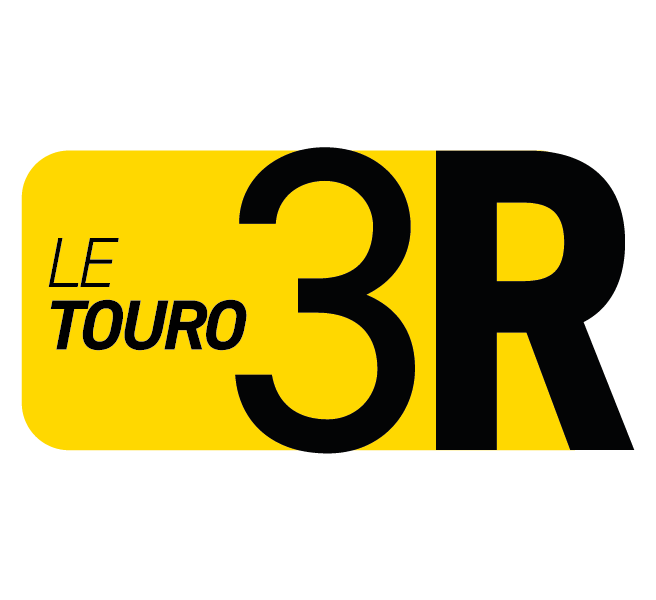 This year we're following 3 riders with very different Touro ambitions and reasons for taking on the challenge.
Rookie – a rider who has never taken on the Touro before, and really hasn't done much road cycling of any distance at all.
Returner – a rider looking to return to the Touro after a few years off and hoping to improve on their previous time.
Racer – a rider looking to really put in a good time for the Touro and place among the very quickest on the day.
We'll be following their training progress right up to the day, and posting regular updates which will hopefully help inspire you with your own Touro preparations and ambitions.
It's a big challenge for all 3 riders in very different ways, and we're looking forward to sharing their Touro journeys.
June Update
Bill – Rookie
Training in June was going well, starting to increase my mileage and climbing, exploring new routes and riding with mates (best bit for me). Made a rookie error returning from one ride by unclipping my left foot and deciding to try and put my right foot down. This resulted in a bit of wounded pride as I fell into the garage and damaging the hanger on my rear mech! It transpires hangers seem hard to get a hold of so bike not returned yet.
Ben – Returner
Generally disappointed with my June stats. Started well and had a decent 60km ride in West Lothian. On a 2plus Km climb, that I've ridden a dozen or so times I did 6th best time so although my weight is still a wee bit frustrating my legs and shape on the hill is coming on a wee bit. The frustrating bit is work / family time. I think I'm going to have to introduce some early starts and or short, late evening rides.
Sharon – Racer
Finally it's nice enough to get off the turbo and outside more on the bike. When I say nice enough…  it's above 10degrees but still 20mph relentless winds and random rain showers. But sure it's good training, right..?
The past couple of months, I have really been enjoying the Tuesday Chainy with Peebles CC, always finishing with a race to the line and good craic.
Mid-July Update
Bill – Rookie
Bike was deposited to be repaired and we flew on holiday (sorry warm weather training camp).  Managed to ride quite a few miles in the Sardinian sun which made me feel determined to get stuck right back in on my return.
Funny how the best laid plans never turn out, it transpires hangers seem hard to get a hold of so bike not returned yet.
The final straw has been Covid has finally caught up with the Brown household, I guess training off for a few more days yet.
Hopefully bike back very soon and lungs in a week or so?
Learned one thing on holiday, drafting is the way to go!
Ben – Returner
My plans for July are simple:
150km a week starting week commencing 4th July.
At the start of July we are in Elie in Fife so I hope to get some family K's in plus a ride of my own.
Sharon – Racer
Another highlight for me recently was a Saturday ride at the Lowther hills, including the famous climb to the radio station, again with Peebles CC.
Was pleased to take the QOM for this – which has stood for about 7 years (thanks Jim for the challenge!)
Lastly I decided at the last minute to travel to Peterborough to race the Tour of Cambridgeshire – a UCI Gran Fondo series event.
Finishing 2nd in my age category meant I qualify for the world champs in Italy in September.
With a course profile of 3900m elevation and 144km, there will be plenty more hill training to come in the following months.
I'm not complaining:-)
End of July Update
Bill – Rookie
If only the whole of July's training had been like the last weeks! Feel like I'm back on track mind you not physically and definitely not mentally for that Talla climb. Loving my new fi'zi:k shoes and Touro top, still to try out the fi'zi:k  saddle, that's this weekends job. Looking forward to exploring further and hopefully a little faster in August.
Ben – Returner
Early July again a wee bit frustrating time on bike wise. Always had my holiday to look forward to and I've completed two cracking wee rides so far on Harris and Scalpay. One 30km one 42km, the second one saw a very pleasing 3.5kmh Ave improvement over a more hilly route. It's all relative as it's very hilly here. Particularly the segment from Tarbert to Scalpay, continuous up and down with two 1km plus climbs at 7 plus % with ramps in 20s, and three other .75km climbs too, all in succession and all within 10km. Coming home is tough. Even the road on Scalpay never stops going up and down so great leg workout. Plan to do another ride today from Huisini beach on Harris along the B887 (scarp is right beside the beach, road runs to the pier to Scarp) back to Tarbert and Scalpay. For my money B887 more spectacular than the much hyped golden road.
When back next week looking to get 70/80km rides in the first two weeks of August.
Sharon – Racer
Quiet month of training this month. A niggling knee injury has meant a lot of indoor easier riding – typical when the weather starts to improve. However, new bling is keeping the motivation levels up. The fi'zi:k Vento carbon shoes feel like no other cycling shoe I have had before… super light, stiff and supportive. And the matching carbon saddle is comfortable already. Can't wait to take these out on the road.
Mid-August Update
Bill – Rookie
August has been a mixed bag of good and bad phases of training.  Last week started well, if hill climb efforts can be described that way!  End of the week not so good, Agricultural show to help organise.  Now to the Tour looks less work busy, let's hope the weather plays the game.
Ben – Returner
7-10th August, some good rides in Angus when on a short family break.  Reminded me just how good Angus is for cycling, lots of sharp 1 to km climbs that are 8 to 11% average.  Was hoping to do a 100k ride this coming week or next but that's been made more challenging by staffing issues at work making me office bound until the 26th.  So aiming for a 100k ride 21st, 27th or 28th.  A sub 5 hour time, which remains my goal, looking a tough ask now.  Never say never…
Sharon – Racer
I realised this week that it's only 3 weeks until the TOTB, so decided to do today's training ride on part of the route. This included the 3 climbs Berrybush, Witchyknowe and Paddy Slacks. I love these climbs… all of which are a nice gradient where you can get into a rhythm, spinning to the top. Fingers crossed we have the same sunny weather in 3 weeks time!
End of August Update
Bill – Rookie
Last few weeks have been a bit more intense on the training at long last, definitely a case of better late than never. Have done a fair bit of climbing to prepare for the tour.  Ridden some bits of the route, Berrybush was a nice long climb, there are no words
to describe the return to Yarrow from Ettrick. My mentor has included some efforts in my training, not sure about them especially the uphill ones. Passed the same static wood lorry six times the other night, reckon he thought I was crazy, he stopped waving after the second pass by!
My training has been too sporadic.  Life, covid and other things getting in the way.  I now realise what's required and hopefully I've done enough for this year. I'm keen to use this as a stepping stone to keep going.  Who knows maybe next year the Rookie will be the Returner!!
Ben – Returner
How's my training going? On paper I'd give myself a disappointing 4/10, with a number of caveats. I've had a tendon injury / niggle on my left wrist which is proving difficult to shake off, makes gripping things painful. My daughter Olive has been unwell and my work is demanding more time in the office, meaning my preferred and normally easily accessible day time riding window has been blocked. That said I had some good rides first week of August whilst on holiday. A deliberate hilly route which gave me almost 1000m of elevation on a 62km route, time and legs ok so reasonably confident. Would like an 80-100ker before the Touro though, frustrated I've not managed one.
Sharon – Racer
Last few weeks of training before the TOTB and I am continuing to mix indoor and outdoor riding I am loving being able to get back out into the hills, especially when the good weather has finally shown up.
Categorised in: Blog
This post was written by HS_Admin